Whatever the size of your agency, and even if you manage more than one, Net2rent offers a modular configuration level that allows for rapid implementation into your workflow.
Our software offers multi-agency functionality, making it possible to administer various offices or locations from the same company. Each agency created will be able to have distinct configuration values (commissions, seasons, taxes, etc...), providing very useful functionality for companies that operate in different areas with different tax rules.
Availability search and sending offers
The integrated availability search engine allows for easy access to properties that meet the search parameters, and based on the results, will send an offer to the potential client with a detailed list of the selected properties and the final price, all via a single click.
In addition, the search engine also allows for different types of searches, including advanced mode, and visually indicates to the user those that are most advantageous for the agency (guaranteed reservations).
Net2rent´s system of multilingual templates allows for all communications with the client to be done in the user´s language, as long as the translations are properly configured.
Advanced management of seasons and fees
The definition of seasons and fees is a key factor for the management of any tourist rental agency. For this reason we have developed a tool that is extremely easy to use and configure, which will provide absolute control when creating seasons and the later assignment of fees..
Once the seasons and fees have been created, you can assign them, in a visual way, to the properties individually or in groups in the case that there is a type or class of properties. The calendar also offers the possibility of creating special seasons, based, for example, on a long weekend or specific holiday, with different prices.
Property types are groupings of various properties that share the same location and similar characteristics, making it easier to apply large changes to all at one time.
Net2rent is fully compatible with the definition of type groups, as these are very useful for publication in different portals, while at all times controlling the number of units that you wish to share.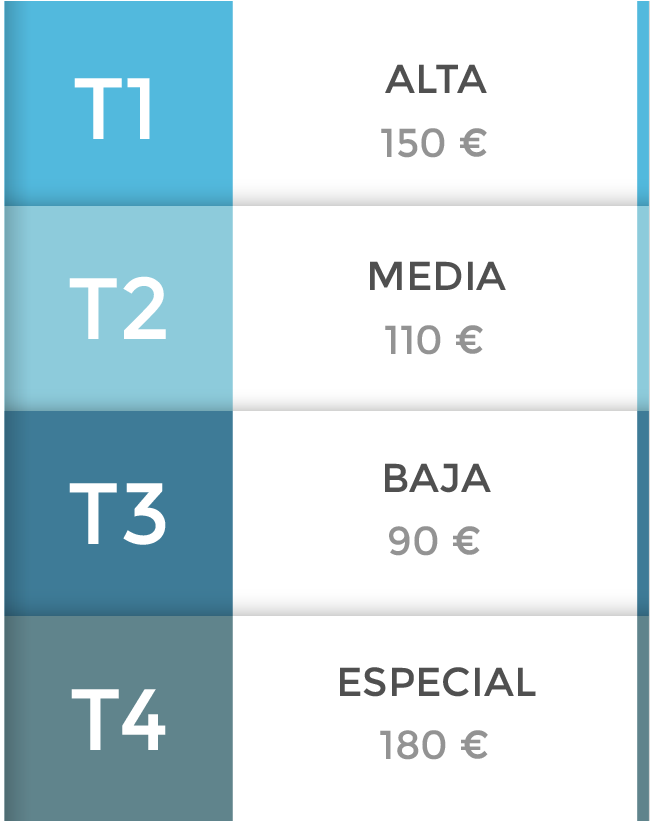 Interactive planner
The planner is the perfect complement for having all reservations under control in one simple view. By means of classification by colors based on the type of reservation, it offers a navigable calendar with all arrivals/departures by property. All you need to do is place the cursor over a listing to see all the data related with the reservation, or access it with a single click.
The planner is interactive and allows for moving and modifying arrivals and departures throughout the calendar (as long as availability allows).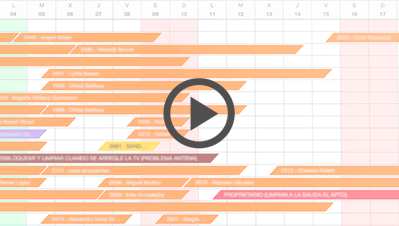 Contracts and settlements
Net2rent offers a high level of versatility in regards to handling contracts with the owner and settlements. We have developed a system, based on real cases and with large-scale agencies that manage thousands of properties as a reference, which simplifies these tasks significantly.
Contracts are generated automatically from the property file itself. They include all data related to the type of contract, valid dates, and agreed prices, making them available to send to the owners by email or by PDF download.
As to settlements, Net2rent manages all types of settlement with the owner. Partial or complete settlements, with commission properties, guaranteed properties, with owner commission on prices, commissions on sale prices...
The program automatically generates the settlement documents and the invoice for corresponding fees.
Unified Calendar
The unified calendar is the perfect tool to protect your properties from overbooking, as it is updated in real time after any reservation confirmation.
The calendar shows days reserved , those blocked for whatever reason (renovations, maintenance, owner), and allows for editing from the calendar itself to activate/deactivate specific days.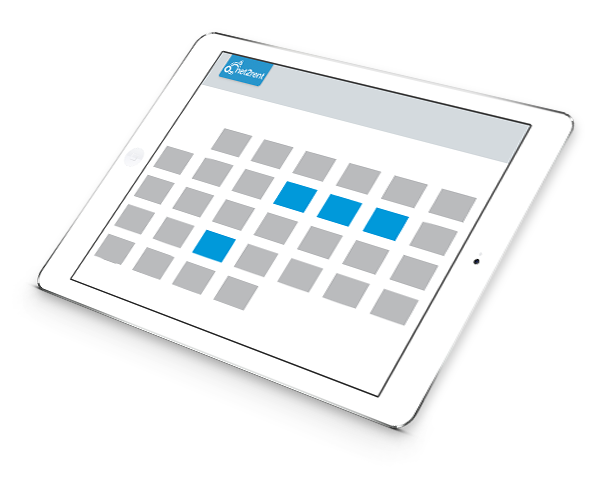 Net2rent also supports calendar synchronization using the iCal format. Thanks to this it can communicate with external applications and portals and have a common date blockage.
As an option, you can give the owners access so they can block out those days that they want to be in their property. These blocks are shown on the calendar in a different color.
Complete property file
Regardless of the amount of data that you want to introduce for the property -- characteristics, photos, accessories, discounts-- everything can be managed from the property file.
The file is also a nerve center from which it is easy to see related reservations , contracts, invoices, and of course the occupancy calendar.
The software also allows you to manage, to a lesser extent, properties for sale , allowing for the creation of offers and tracking of potential clients based on their search preferences.
Contact a sales agent to find out more about properties for sale.
Tourist packs and online store
Thanks to the packs and online store module, you can offer your visitors a more complete experience. Designed for use in combination with the properties offered via your website, it´s easy to create packages that combine lodging and some extra included service or activity like, for example, a bicycle trip or tickets to an amusement park.
Another option is to let users configure their own experience via the online product and activity shop, even if they´re already enjoying their lodging. Using their email and reservation number they will be able to complete their stay with additional services.
There are many adjustments that affect the availability of a package or product selected-- for example, the number of hours in advance that the service can be contracted, or on what dates it shouldn´t be listed.
Ask us for more information about this module.
Management of cleaning services
The cleaning module is the ideal complement for good internal or external management of agency resources.
Thanks to the reservation information, this module generates an arrival and departure calendar for each property that gives an overall view of the situation. It´s also possible to generate work orders to send to an external provider (also configurable from the same module), filterable by dates, agencies, or areas.
All cleanings can be parameterized based on specific conditions -- for example, a departure and arrival on the same day can generate a changeover cleaning rather than two separate cleanings, or a more thorough cleaning can be configured if there have been more than X days since the last reservation. At any moment, when necessary, cleanings can be created and assigned manually.
Other available functionalities
know more about booking engine