Analytics N2R is an analytical tool for the control and management of income that will allow you to analyse in depth the profitability of your properties and to make price forecasts according to tourist supply and demand. All data is extracted from net2rent and is constantly updated. Access all the information about your business performance management in just one click.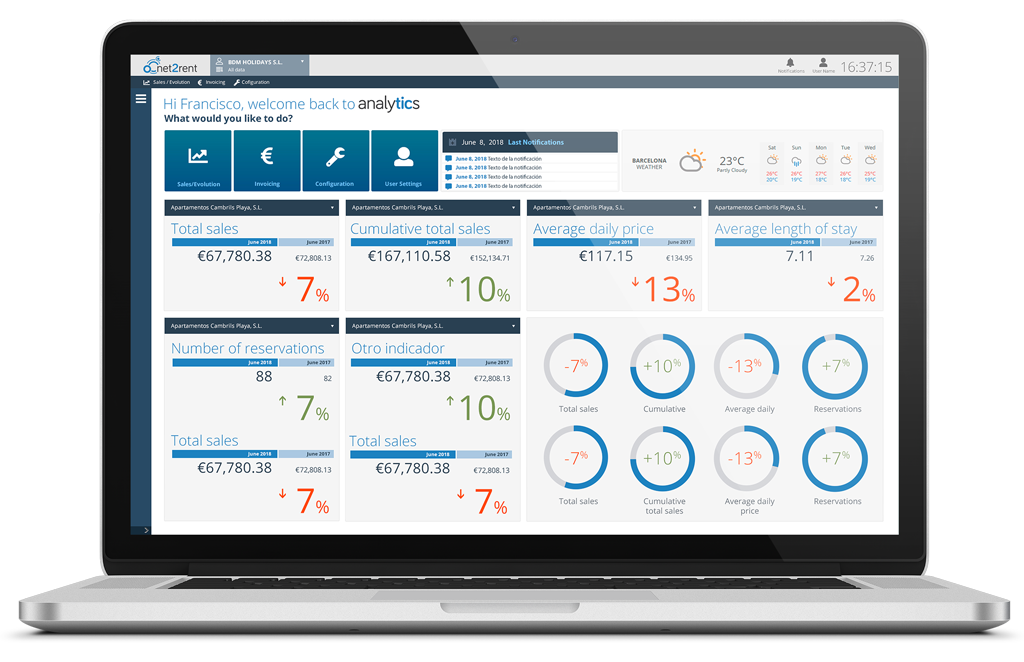 Through the home page you can, in a very visual way and at a glance, obtain a comparative analysis of different scenarios and thus see the evolution of profits and/or losses that you have had in different periods and times.
In the Sales section you can compare current sales with previous years and make your reservation forecasts.
Easily find out the percentage of occupation and sales between seasons and/or years or discover the portals that have obtained the most sales.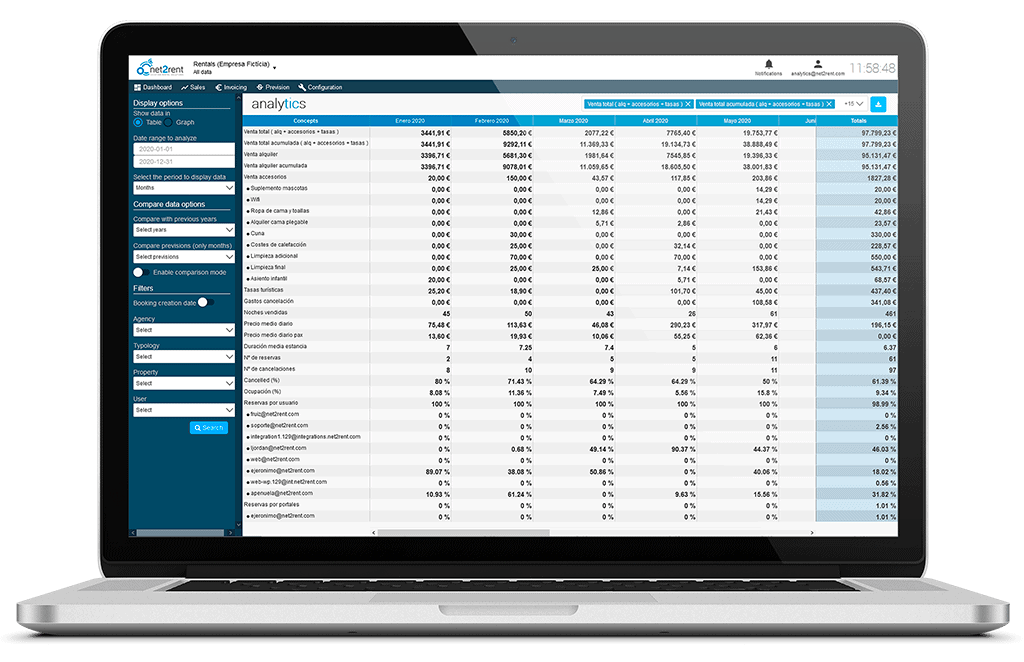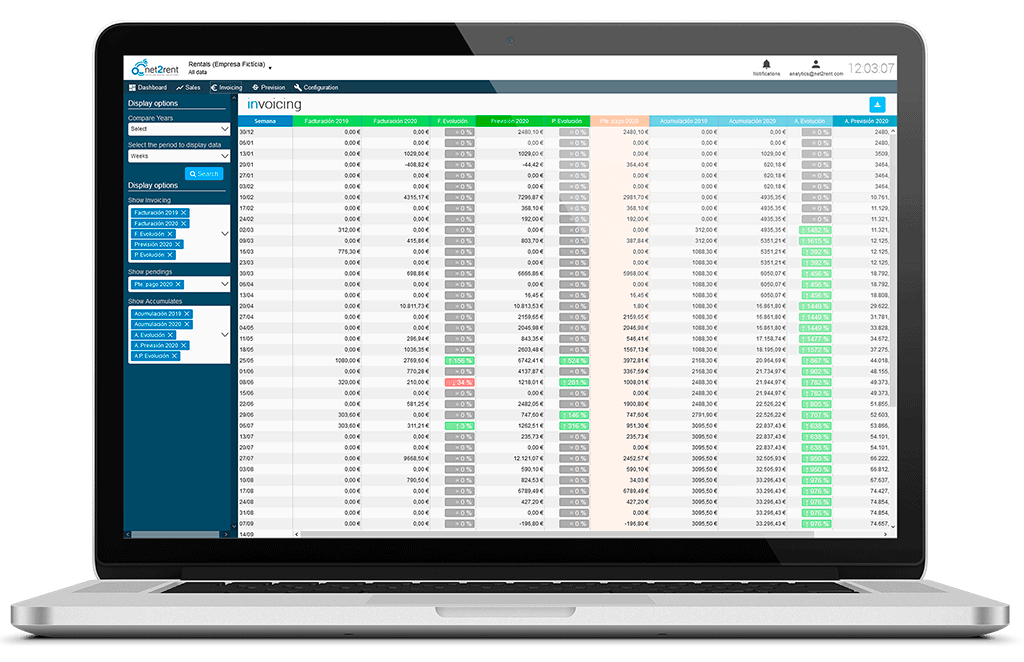 From the Invoicing section, you can consult your company's entire treasury, the reserves you have collected and/or those pending collection.
You can also easily compare the current year's cash flow with previous years.
You can also create sales forecasts, by year, month, week, or day, set your target and anticipate decisions and correct possible errors in your accommodation offer in time.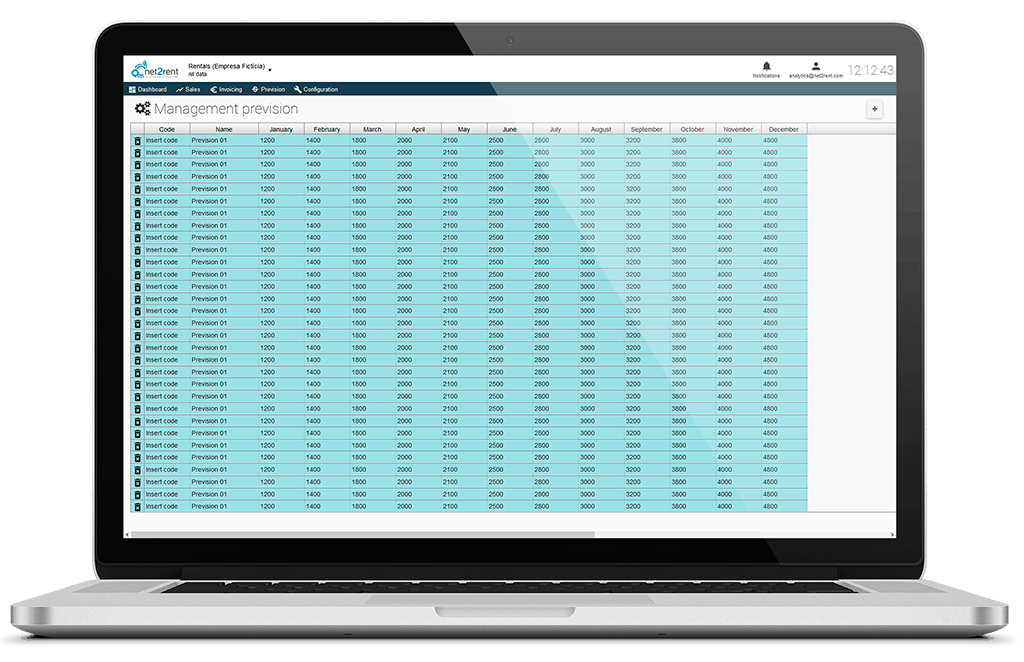 DISCOVER ALL THE POSSIBILITIES OF N2R ANALYTCS