Vacation rental management software
net2rent is a PMS Vacation Rental Management Software and Channel Manager, the most complete solution for the management of tourist accommodation.
Manage your agency in an optimal and efficient way and achieve more visibility and profitability for your accommodation.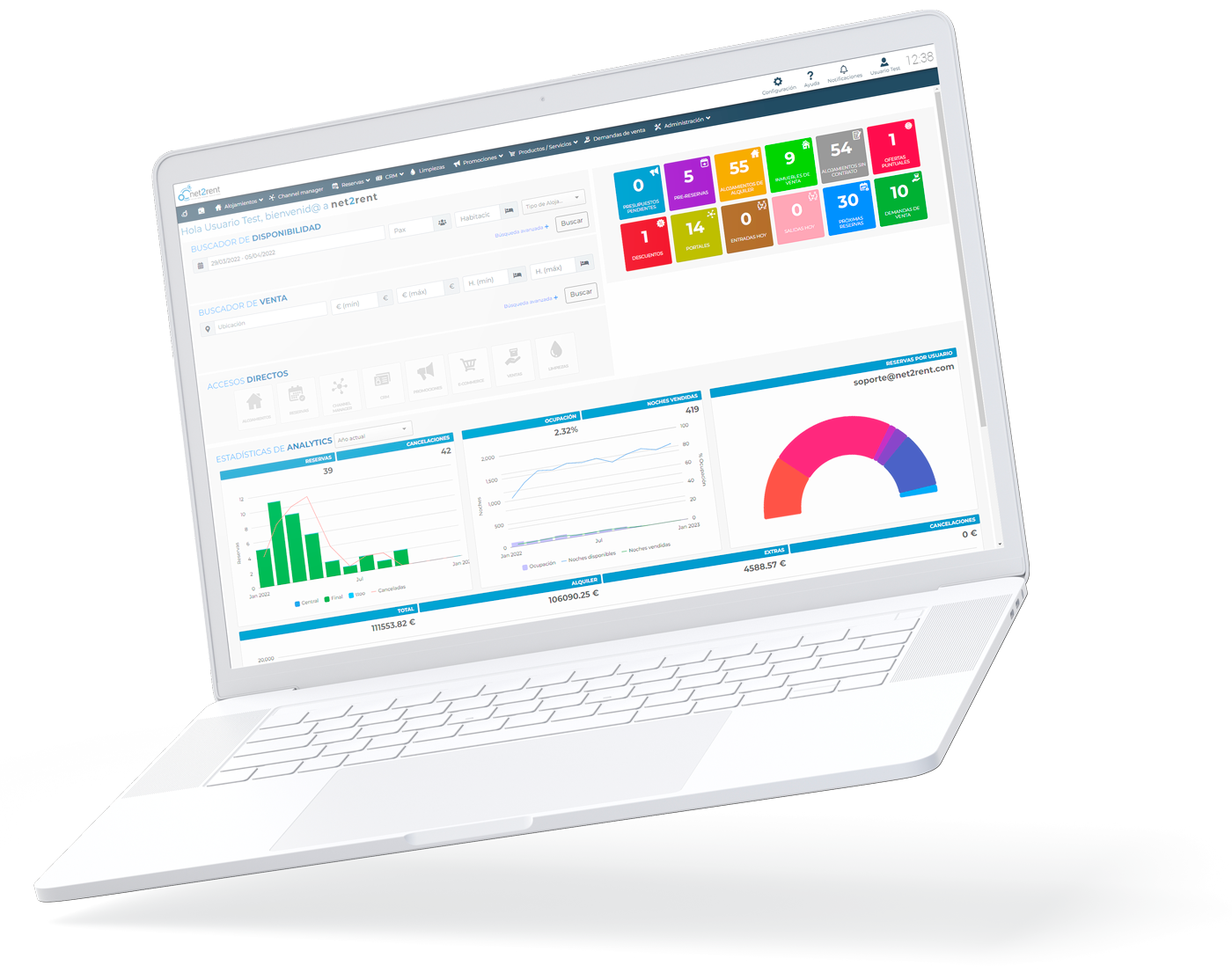 The net2rent platform will help you efficiently manage your tourist rental accommodation bookings and the entire workflow integrated into a single application.

Get more visibility for your properties by publishing on a wide list of channels. The net2rent Channel Manager puts your accommodations in front of a global audience.

Get direct bookings from your agency's website, building brand loyalty. The net2rent booking engine is compatible with WordPress and via API.

From logos and visual identity, editorial design, advertising design, to technology consultancy and digital marketing services. Check out the services we have for you.
Management of Tourist Accommodation
The net2rent platform is a complete holiday rental management solution and a PMS or tourist accommodation platform, which will allow you to have your agency under control and at the same time facilitate integration with the most important portals in the sector.
Our PMS (Property Management System) will help you to efficiently manage your accommodation bookings and the entire workflow integrated into a single application, without additional installations or licences and accessible from any device connected to the internet.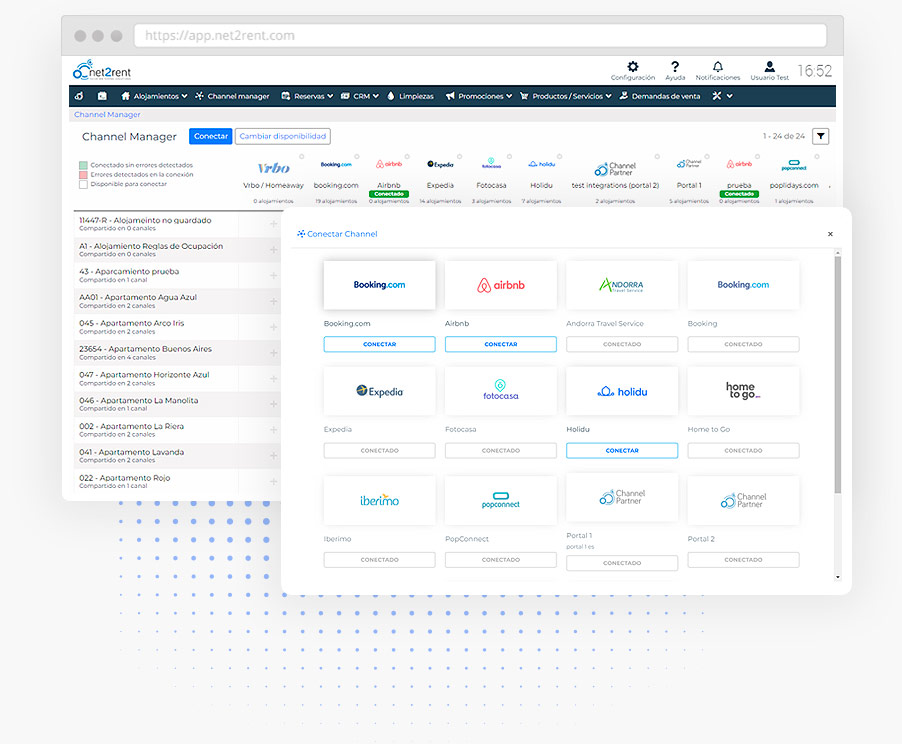 Maximum visibility for your properties
The net2rent Channel Manager is fully integrated in the Vacation Rental Software, without additional installations or tedious configurations, everything remains in sync within the same environment.
The synchronisations are carried out in real time so that the unique calendar of the accommodation is automatically updated with the data of the incoming booking.
We work with the main channels



















Direct bookings from your website
Having your own website is extremely important for any tourist flat manager who wants to boost direct sales and build loyalty to your image or brand on the Internet.
Thanks to our integrated booking engine, you can start receiving bookings, without worrying about updating or blocking calendars, or duplicating your accommodation portfolio, as all data is fully synchronised with our PMS.