ALL-IN-ONE SOLUTION
Comprehensive management of tourist rentals
net2rent is a complete software package for vacation rental management that will allow you to have your agency under control, while at the same time allowing you to integrate with the most popular reservation portals in the sector... [see more information on the channel]
Get more profitability from your business thanks to our Channel Manager. Decide at any time which properties and which dates you want to share with the various portals, and set your own pricing policy.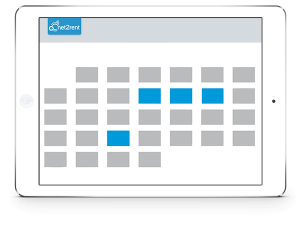 UNIFIED CALENDAR
All reservations updated on a single calendar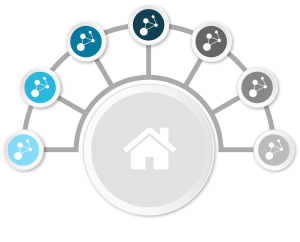 INTEGRATED CHANNEL

Without external applications or complex forms. Everything from the same user interface.
The software has been created with an eye on the real workings of an agency,
based on all our clients´ years of experience and the many ways of achieving optimal management not only of reservations, but also of each agency´s internal and external resources.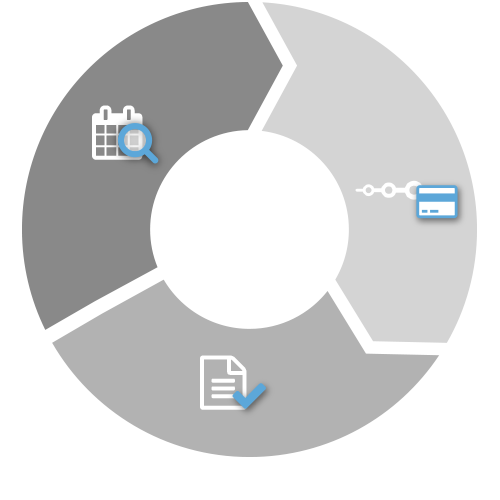 Main characteristics
All of your workflow integrated into a single application, without additional installations or licenses, and accessible from any compatible device connected to the internet.
In a very simple way, we can introduce arrival and departure dates and the program will provide the available properties so that an immediate offer or reservation can be made.
Net2rent manages the processing of offers so that the client can choose between different available properties. These offers can be printed or emailed so that the client can make their choice.
Once a deposit payment is received, the pre-reservation automatically becomes a final reservation; that is, a reservation file where we can manage payments, the people who will handle the reservation, extras, additional accessories…
Net2rent also allows for exporting the traveller registry list to send to the police, including the Andorran police (ROAT), and the charges and payments of tourist taxes. Net2Rent also offer the option of mailing the client a form to improve their stay before occupying the property, and one to measure satisfaction at the end of their stay.
Net2rent manages all types of settlement with property owners. Partial or total settlements, for commission properties or guaranteed properties, with commissions on owner prices, commissions on sale prices…
The program automatically generates settlement documents as well as the bill for corresponding fees.
Likewise, and from the owner's file, it is possible to establish the validity periods and the agreed conditions so that the program can generate a contract ready for signature between the owner and the agency.
professional support
We include in all our plans a broad support channel, which includes telephone service, a ticket system, and/or via email.
no limit on the number of users
There is no limit, nor additional costs, on the number of users that can access the platform simultaneously.
Payment management
Unified management of all payments connected to a reservation, including original amount, accessories or extras, tourist taxes...