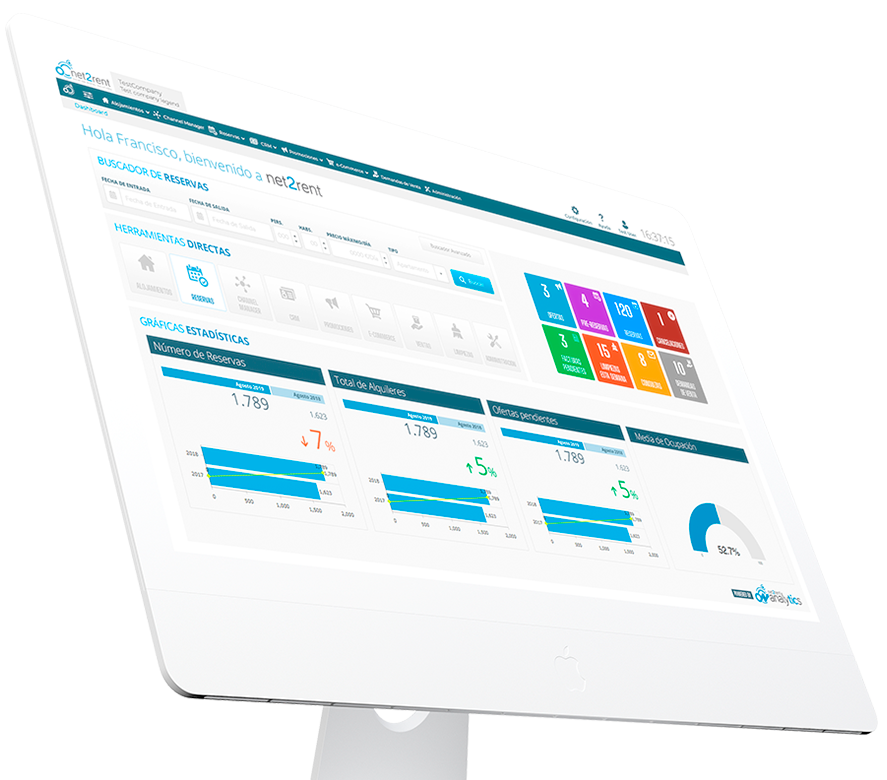 Management software of
vacation rental
net2rent is a Vacation Rental Software, the most complete solution for the management of tourist accommodations. Manage your agency in an optimal and efficient way and achieve more visibility and profitability for your accommodations.
Forget about installations, updates or backups … From any operating system, you only need a browser.
Strengthen your customer relationships with flexible vacation rental software! You will be able to manage suppliers and customers from the same place.
Everything you need for the management of your agency. PMS, Channel Manager, Cleaning, Analytics and much more, and a Vacation Rental Software of exclusive services.
Accessible from any device, with an improved interface that adapts to all types of screens.
Do you want to know how net2rent works?
Alex Peñuela, Sales & Marketing of net2rent, presents in this video the main functionalities of net2rent, a PMS and Channel Manager software platform for the management of holiday rentals and tourist accommodations. The video is in Spanish.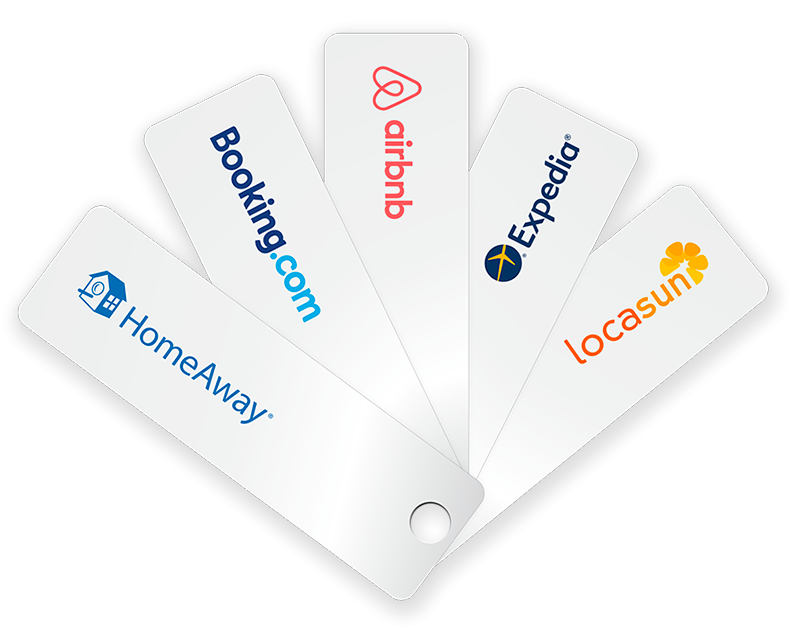 The net2rent Channel Manager is fully integrated into the Holiday Rental Software, no additional installations or tedious configurations, everything stays in tune within the same environment. Synchronisations are made in real time* (instant booking) so the unique accommodation calendar is automatically updated with the incoming booking data.
Facilitates online check-in and payment of reservations
The Guest Area is net2rent's new tool that allows guests to check in online quickly and safely. It also gives your agency's clients the possibility to facilitate or complete the payment of the reservations. A totally responsive tool, which makes it easy for the client to process the check-in from any mobile device allowing him to reduce unnecessary waiting times and helping him to locate his accommodation more comfortably.
Access our online price list