Guest Area, the online check-in of net2rent
The Guest Area, is net2rent's new tool that allows the guest to register data in a fast and secure way. It also gives the possibility to your agency clients to facilitate or complete the payment of the reservations. A tool that will facilitate your agency's processes.
Allows the online Check-in by customers
And it makes it easier to pay for bookings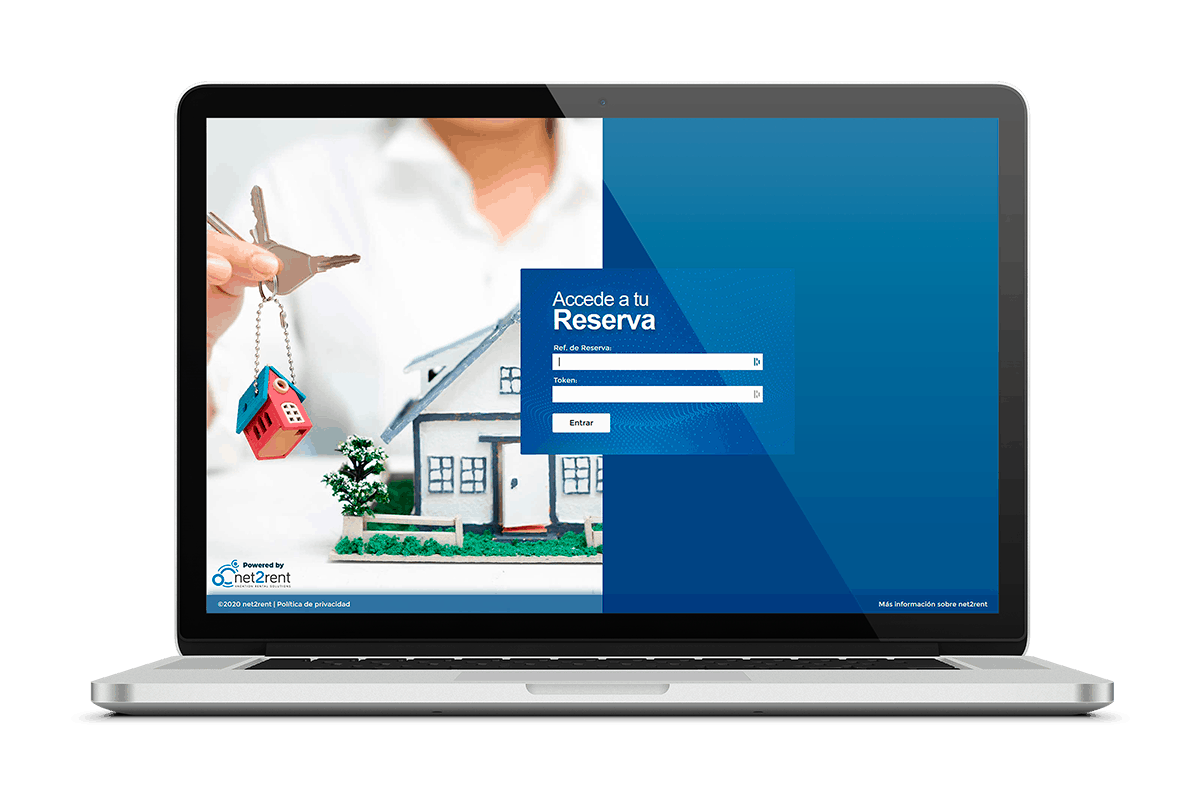 The advantage of having the traveler check-in online himself and all the occupants, is that it will allow you to optimize the entire booking flow, save management time and also improve the hospitality experience with all your customers.
A fully responsive tool, which makes it easy for the customer to process the registration from any mobile device allowing them to reduce unnecessary waiting times and helping them to locate their accommodation more comfortably.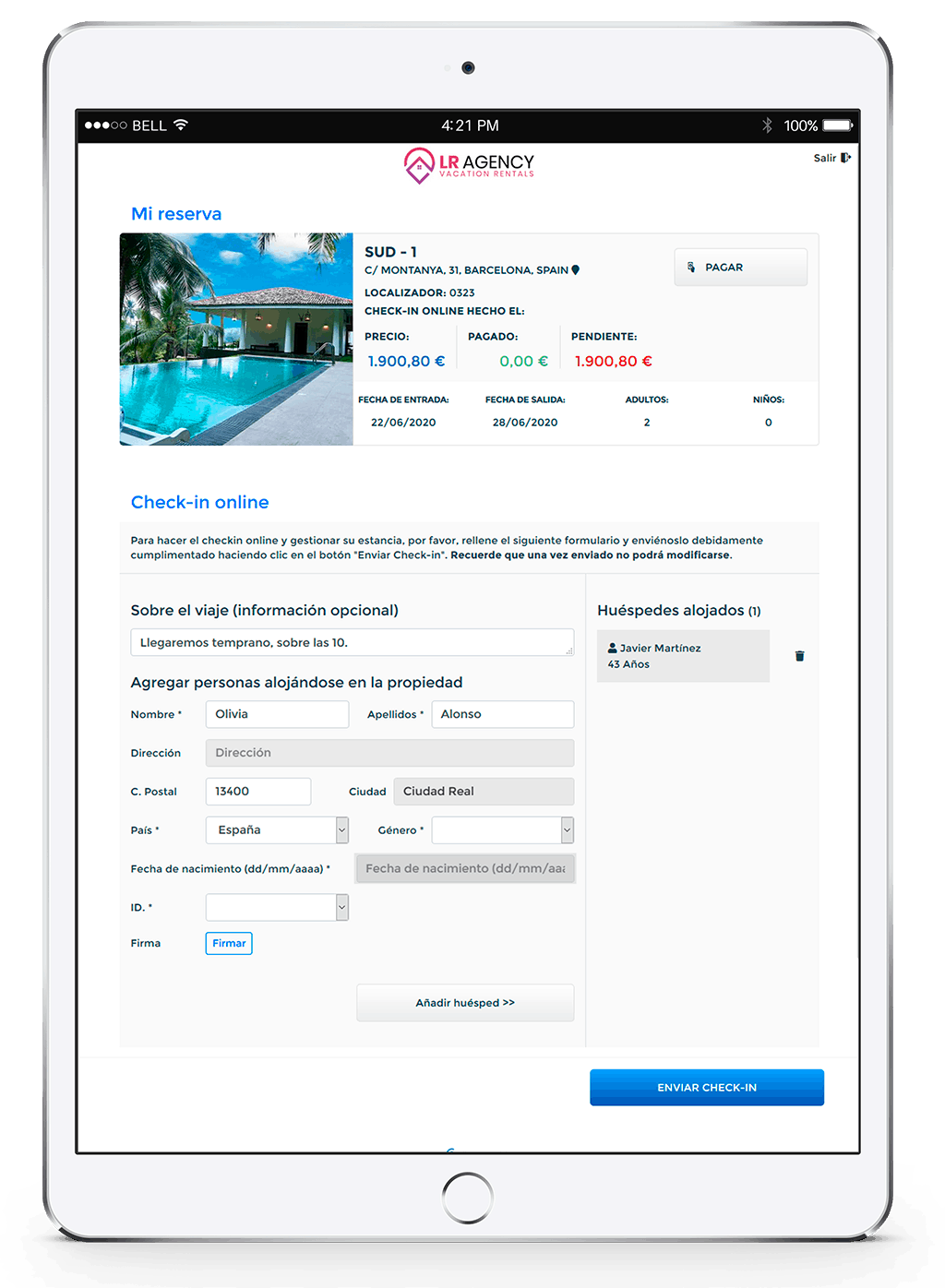 In addition to obtaining a fluid and direct communication with your clients it will facilitate the management of registrations to the different police forces.
Another great novelty that includes our registration tool, is that it allows to automate the processes of payments of the bookings. Customers can complete pending payments directly from the application.
This process, besides speeding up the accounting management with the client, will facilitate the conversion within our PMS of pre-reservations into effective reservations, thus avoiding possible confusion and repetitive tasks.
All this application is customized for our clients, where they can include their corporate logo and also facilitate access to check-in directly with a parameterized link.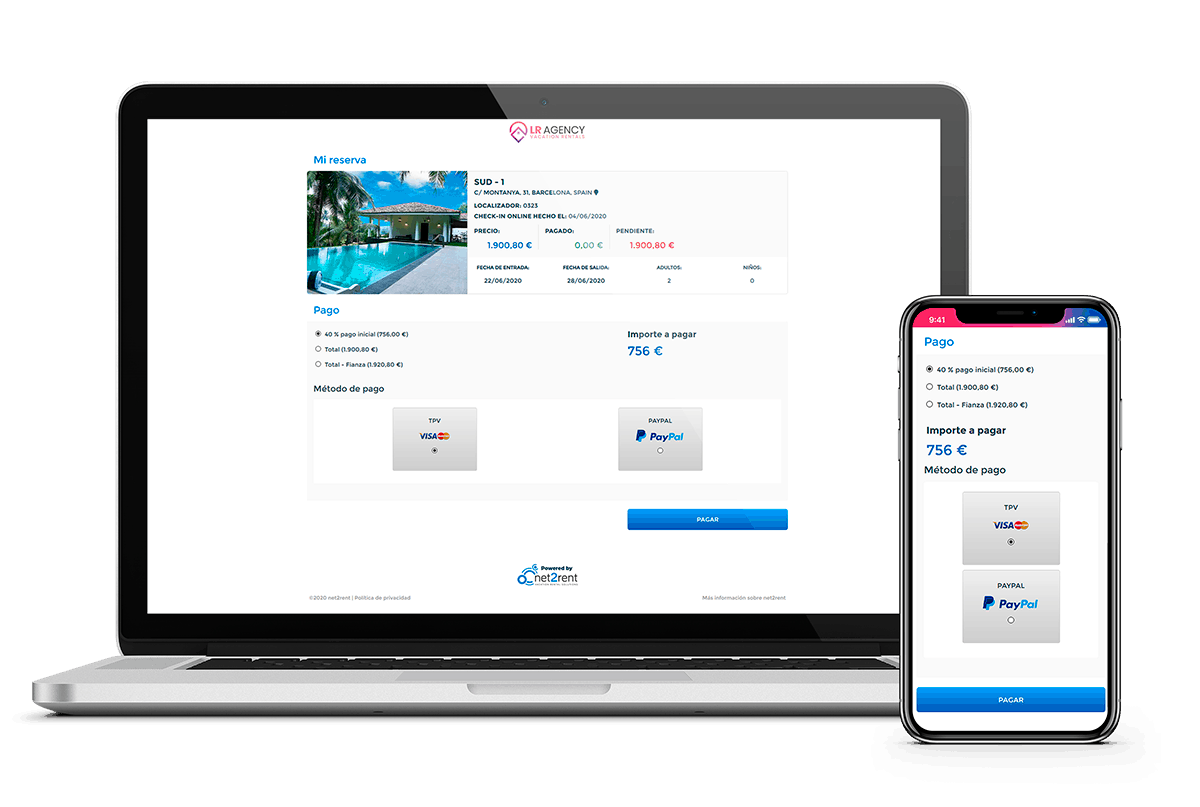 In order to be able to provide our help in these complicated moments, from net2rent we have made an effort to help tourism agencies to simplify the whole booking process, and therefore, during this time of transition to a new normality, we have considered it appropriate to offer the new Guest Area, including the telematic payment system, without any cost, and facilitate to all guests, the registration and payment process in a more agile and secure way.